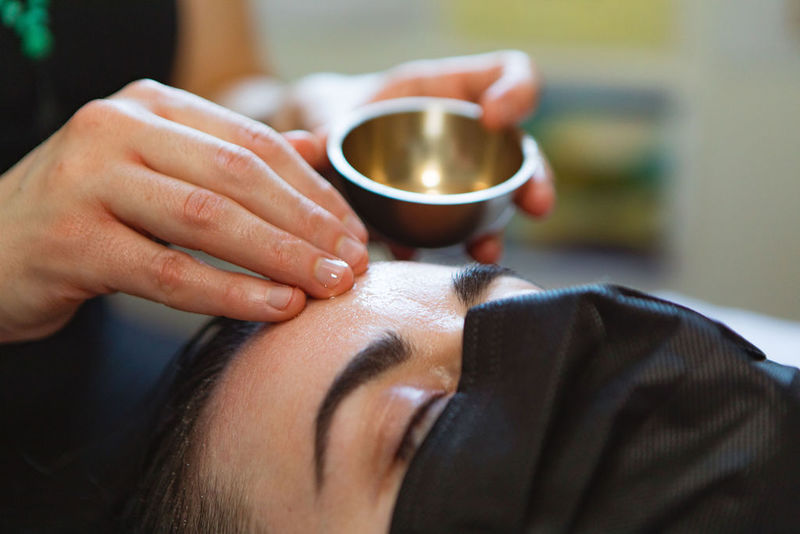 Ayurvedic Head Massage
Experience the healing art of touch with the Ayurvedic Head Massage!
According to Ayurveda, the body is considered the temple, and so the head is revered to be alter of the temple. Once the mind relaxes into a state free of dis-ease, so too, can the body also be freed from dis-ease. The body and mind are connected as one.
Using a warm base oil and chosen essential oil, the massage starts with the upper arms, shoulders, upper chest, neck, upper and lower back, (we could stop right here and you'd be in heaven, but there's still more) …the forehead, temples, entire scalp and face. This massage ends with a hot towel treatment to the neck/shoulders and face…ahh!
As if this wasn't reason enough to have a treatment, the Indian Head Massage also facilitates a state of meditation and space for self-reflection, relaxes and rejuvenates the mind-body, easing you into 'recharge mode'. Leave feeling deeply restored and nourished!
In addition to the above healing benefits, the Indian Head Massage has also been known to specifically reduce eye strain, headaches, insomnia, stress/ anxiety, physical aches and pains and improve mental clarity and concentration, circulation, immune, digestive and lymphatic system functioning.
Updated Fees as of September 1st 2021. *Note $5 increase.
45 min/ $90
60 min/ $110